5 Reasons Why You Should Watch Crash Landing On You
It's just been two days since the finale of
Crash Landing On You
was released and I still can't move on! Have you watched it yet? There are so many reasons why I feel like it is the
perfect kdrama
of all time and I'm gonna convince you to watch it if you haven't. 😉 I think this is my kdrama review too. Haha! I'd rate this kdrama with a
perfect 5/5
. Keep on reading so you'll know why!
CRASH LANDING ON YOU
First episode date: 14 December 2019
Final episode date: 16 February 2020
Production location(s): : South Korea; Switzerland; Mongolia;
Hangul: 사랑의 불시착
Number of episodes: 16
I'm doing my best not to give spoilers! Haha.
1. THE BEST LEAD COUPLE: Ri Jeong-hyuk and Yoon Se-ri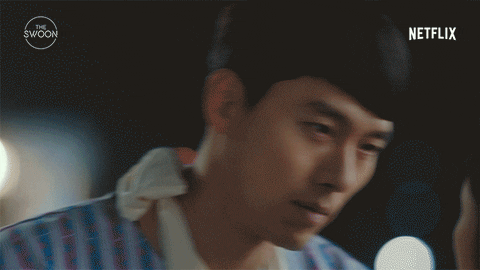 I am shipping the RiRi couple ever since I watched this drama. They look so perfect together and they fit to the roles perfectly. They are both great and versatile actors. They did so well in the drama scenes and it hits just perfectly (Count how many times I'll say perfect on this blog post! Haha). They are so natural on this drama. If other couple did it, the impact might be way too different.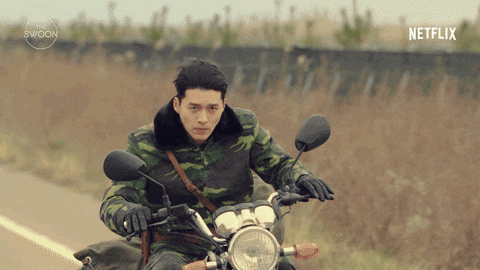 We need to have a Captain Ri in our life! He risks his life, catch a bullet and even crossed the border just to be with Se-ri. Ikaw na talaga Se-ri! Habang ng hair! Haha! We also need to be Se-ri, a brave, wise, and independent woman. Hands down!
2. THE STORYLINE
The story of this kdrama starts when Yoon Se-ri, a South Korean heiress, was paragliding when a tornado knocks her out and brought her to a forest in DMZ in North Korea where she meets Captain Ri Jeong-hyuk. They fell in love. Period. Just kidding! Haha. It's a unique story.
The writer/s of this drama is the brightest human for thinking of a love story between a South and North Korean plus the side stories. How the story was executed from where she landed to the ending. Smooth!
SO MUCH FEELS!!
But then of course, this is still a fantasy. We all know this can't really happen in real life. I think they made the lead couple an heiress and a army official so they could justify the love story. Because let's all admit it, it won't be the same story if they are just ordinary people from South and North Korea. Haha! Kinda funny that even the NIS are shipping these two. Hahaha!
I really appreciate the writers of the Korean dramas for making unique stories every time. Philippines can't relate! Haha!
And can we mention the parts where they filmed in Switzerland and Mongolia? It is so beautiful!
3. THE BEST SECOND LEAD COUPLE: Gu Seung-joon & Seo Dan
I don't want any spoiler, as much as I want to say it, just please WATCH THIS DRAMA if you haven't and you'll understand me. Hahaha! In most kdramas, it is unusual for the second leads to get their own story or the spotlight. There are some kdramas but very few.
Just like the usual, they'll annoy you at first but trust me, you'll love them eventually too just as much (or even more) the lead couple. Trust me!
PLEASE GIVE THESE TWO THEIR OWN DRAMA. 🙏
4. THE CASTS
Aside from the lead couples, this is a star studded drama. Two actors from the award winning Parasite movie is also here. There are also cameos from Choi-Ji-woo (Stairway to Heaven), Kim Soo Hyun (My Love from the Star), Kim Sook (South Korean comedian) and more.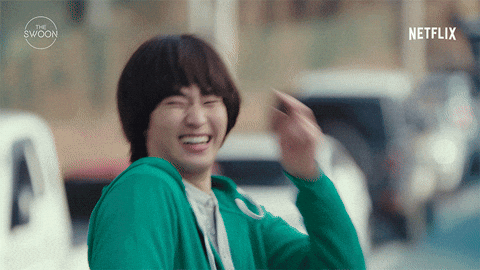 My new favorite squad! The North Korea Squad! You'll love their innocence and loyalty! They'll give a lot of happiness and they'll make you cry in this drama.
Recognize these ahjummas? I bet you've seen them from other kdramas and if you do, you know they're great actors too.
5. THE ENDING
The ending was another perfect thing and it is something realistic, somehow. We all know North and South Korea won't make peace just because of them. But I still hoped for that Okay, I'll say this one spoiler. Haha! This has a happy ending but they'll make you cry first. Haha!
It is so perfect to the point that I am already satisfied with it but I want to see them so I want a season two! Haha! I hope it is possible. If they'll do a season two of this, it will sure be a hit again!
So what are you waiting for? Watch it now! There are spoilers everywhere though! Haha. Their ratings are quite high too! Meaning a lot of people like this. Hehe! It won't disappoint you. If you have watched this, what are your favorite parts in the drama? 💖
Credits to the owners of the photos. I got it from pinterest and twitter.