Life Lately Vol. 5: Work At Home, LDR, Health Issues
Hey, fam! What's up? It's been a while since I last posted a Life Lately entry. A lot of things happened from the last four months and I just can't believe that October will soon end! Everything just happens so fast! We only have more two months left for 2018. Let's all make it count!
First, I want to share with my new baby! Haha! Last July, I bought the Sony A5100 in black. I was torn between Sony and Fujifilm but for personal reasons, I chose the Sony one. No regrets though! Tbh, I am a frustrated photographer. Photography is my hobby since I was in first-year high school and I first used a Sony Cybershot that time. I only used a digital camera back then. So yeah, I'm really happy that I finally bought a mirrorless camera for myself! I hope to give you more quality contents in the future with this camera. :)
I went to Baler last August. Read my post about it here:
https://www.elainedogelio.com/2018/09/the-beauty-of-baler.html
I had my first food crawl! I was invited by Zomato PH for a food crawl here in Tagaytay. I already posted my reviews:
Mozu At Ming's
,
Lime and Basil Thai Restaurant
,
Siglo Modern Filipino
.
Joseph and I celebrated our
7th anniversary
last
September 1st
. We celebrated it in an LDR way. Haha! No choice! I just bought this Black Forest cake from Goldilocks. He's in LA for ten months already. I miss him so much!
I've been working at home for a year now. I just can't believe it has been a year! Ever since I started working, I always thought that I'll never stay in a job for a long time.
Madali akong magsawa
. But now, I am thankful for this opportunity. All I can say that I am happy with what I am doing even though I am not working full time and in the corporate world. I can still do what I want to do like blogging and a bit of travel sometimes. I also tried to work in a coffee shop the other day and it made me more productive. I should try that more often! Haha!
I was diagnosed with Photodermatitis by my dermatologist two weeks ago. I noticed that my arms got really burnt after our Batangas trip. The next day, my left arm felt so itchy, dry and it became rough as well. Only on a specific part though, not the whole arm. I scratched it a bit because it's really itchy and then I noticed there are already small wounds on it. I also noticed that my right arm is also starting to itch and there were tiny wounds as well. That was when I started to panic and Joseph told me to go to the doctor already. Good thing it was not severe. It was already treated as of the moment. My dermatologist also told me that my skin on my arms is the most sensitive skin on my body especially from the sun. From my trips since summer, only my arms are at it's darkest. Now I know why.
This blog just hit 100,000+ views! I know I don't post on a regular basis, but I still want to thank you for reading my blog. There are times that I don't feel motivated to update this blog but I think writing and photography is really my passion and I just can't stop doing what I love. I will try my best to keep this blog running and to give you more quality contents in the future. There are many pending blog posts on my list and there many ideas in my mind.
I also had lunch with my two high school friends - Aminah and Terence, at Mr. Kimchi Restaurant here in Tagaytay.
Mas natutuloy talaga pag biglaan
! Haha. I also had a breakfast date with Fhei last Sunday at Mcdonald's.
And of course, my Life Lately entry won't be complete without the Kdramas the I have watched from the past months. I haven't watched much Kdramas lately unlike before. I've also started watching Brooklyn Nine-Nine. Still on Season 1 but just three more episode and I'm done with S1.
What's Wrong With Secretary Kim? (My second favorite for 2018! Haha!)
Are You Human Too?
Witch's Love
Best Lover
Hi! School Love On
My ID is Gangnam Beauty (My favorite for 2018!)
Love O2O (Cdrama)
HapiMari: Happy Marriage?! (Jdrama)
Hospital Ship
I am currently watching these on-going kdramas:
Devilish Joy
Where Stars Land
Terius Behind Me
I also discovered a few Kpop girl groups that I like:
MAMAMOO
POWER VOCALS! I'm obsessed! Can't choose a bias! I love all of them! Haha! They're like the other persona of SISTAR. Hwa Sa's appeal though!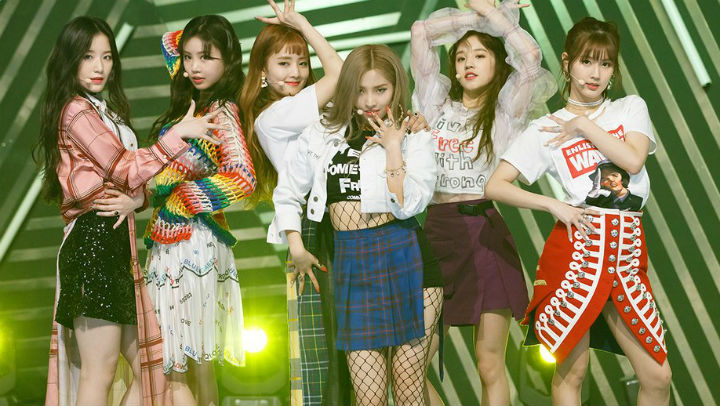 G-IDLE
I was so surprised when I learned that Latata is their debut song! I thought they have been in the industry for years. Soyeon is giving me CL vibes! She got the power and this girl group will soar high in the future. They got potential. No doubt! So sad to know that Miyeon was supposed to be with Blackpink.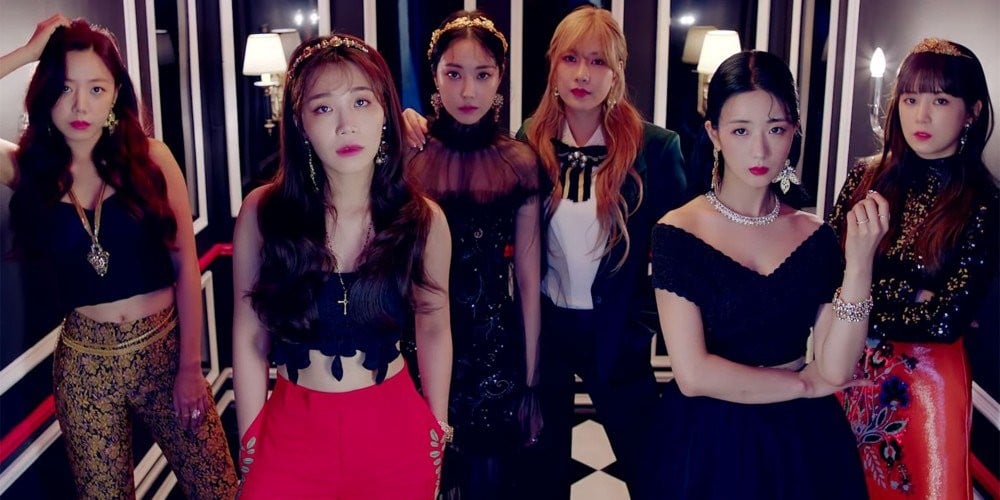 Apink
I already like Apink since Mr. Chu but I like their new song and concept more. I love Bomi and Naeun!
KARD
Aminah recommended them to me. I never thought I would like CoEd this much. They're good too!
I guess that's all for now. Stay tuned for more kbeauty reviews and food adventures!
How about you? What are you guys up to? :)